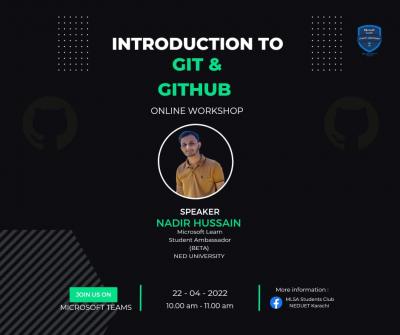 ​
An informative workshop is being arranged on INTRODUCTION TO GIT & GITHUB on Friday , April 22, at 10:00 a.m.
Join through the link given below at 10:00 a.m. sharp.
Click Here to join the session.
Please join through your outlook account you can't join this meeting if you don't have any verified domain of Microsoft.